I've been involved in sports blogging since about 2005. I started this one up in March 2007, and ever since, the St. Louis — now Los Angeles — Rams have been a piss poor franchise. Back in 2007, going into that season, the Rams had so much hope for a potential Super Bowl appearance (it might seem crazy to you now, revisionist historians, but it was a big thought). The 2006 season was a rollercoaster, but by and large, the team finished the season on a winning streak and with an 8-8 record; the season was derailed by a 5-game losing streak starting when the Rams were 4-1, facing the Seahawks. Torry Holt had seemingly caught a game winning touchdown catch only for the Seahawks to quickly march down the field and have Josh Brown kick a game winning field goal. I digress.
Yesterday the Rams defeated the Indianapolis Colts 46-9, with 14 points coming from two pick-6s on defense.
I think, off the top of my head, that was the most I've seen a Rams offense put up points since the dismantling of the Oakland Raiders in 2014 when the Rams beat them 52-0.
I'm trying not to be too hyped up for the remainder of this season for the Rams, because let's face it…
The Colts are quietly one of the worst organizations in the NFL. They are a sour franchise. Colts fans are like spoiled teenagers or young adults; they had Peyton Manning for thirteen years and have had Andrew Luck for the last five. They haven't appreciated Luck, though. If you heard any of the Colts' radio guys last year, you'd understand. That offensive line for 'em was putrid last year and didn't help in preventing his lingering shoulder issues. I wouldn't blame Luck for sitting out this season if he wanted to, to rehab that shoulder some more, because that Colts front office didn't hurt themselves by trying to get him some help on offense.
When I found out that Scott Tolzien, perhaps one of the worst quarterbacks in the NFL, was starting for Indy, this was my reaction: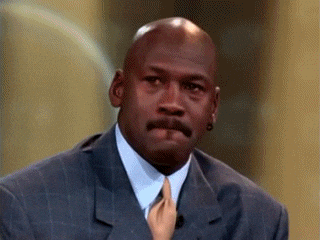 I told a couple of my friends that if the Rams were to lose this game, they might as well drop out of the NFL. I knew that the Colts' pass defense was awful, given their low quality defensive backs, but they made Jared Goff look like a perennial Pro Bowler. Thanks, Colts.
I know Colts fans are eager about their head coach Chuck Pagano eventually being canned. They should have let him go after last season. I know what it's like when your team won't hurry up and get rid of an abysmal head coach. I wonder how things would have been had they retained Bruce Arians after 2012 and made him the head coach? I know that would have been a terrible look at the time, given the circumstances that Pagano was tragically dealing with in his life, but I think it's fair to say the Colts would have fared much better over the last few years.
Hell, Pagano didn't even know which team the Colts were playing against yesterday.
I can't wait for the Rams to inevitably disappoint me. Prove me wrong, LA.